Past Events
Come Run on Team Stephanie!!
Location: Danada Forest Preserve
3S580 Naperville Rd Wheaton, IL
Date: Saturday, April 21, 2012 @ 9:00 AM
The DuPage County Human Race is a 5k run/ 2 mile walk that raises funds for charities serving within DuPage County. Any registered participant can select a portion of the funds to be designated to SJMF! 60% of registration fees and at least 75% of additional funds are donated to SJMF.
Additionally, any children participating in the First Annual SJMF Skate-A-Thon this up coming September can put money raised at the DuPage Human Race towards their September team goal.
Participants can register online until Sunday, April 15 at 11:59 p.m.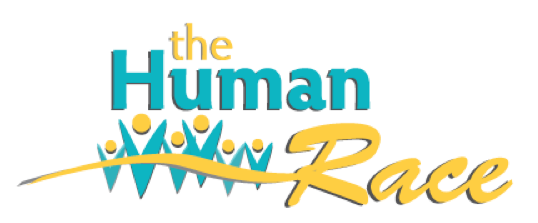 Silent Auction 2012
Date:
We auctioned off some amazing items for charity. Click the photos below to see what was up for grabs!
Hickory River Smokehouse beneffiting SJMF
Date: November 10, 2011
In November 2011, The Hickory River Smokehouse in Glendale Heights, IL hosted SJMF for an evening of BBQ and music. 25% of the proceeds from the evening were donated to SJMF and SJMF 2012 Scholarships and Applications were released. SJMF thanks Hickory River Smokehouse for their hospitality and support. We can't wait for more BBQ fun in the future!
Meet and Greet with Olympic Champion Even Lysacek; March 26, 2010
Evan Lysacek returned to his Naperville hometown to celebrate his gold medal in men's figure skating at the recent Vancouver Winter Olympics. As part of his homecoming appearances, Evan hosted a "Meet and Greet" reception at Rosebud Restaurant in downtown Naperville, IL (48 W. Chicago Avenue).The proceeds from admission sales benefitted the Stephanie Joseph Memorial Fund. Congratulations and many thanks to Evan!
"An Evening of Hope: Starring Evan Lysacek and friends benefitting the Stephanie Joseph Memorial Fund in collaboration with Make-A-Wish foundation"
Date: September 28th, 2008
"An Evening of Hope…" was held in September of 2008 at the Fox Valley Ice Arena in Fox Valley IL. The event included performances by a cast of thirteen Olympic, World, and Nationally ranked figure skaters as well as up and coming local talent. Special tributes to Stephanie and world class figure skating inspired hope for an audience of almost 2,000. Through generous donations, an extensive silent auction, ticket sales, and sponsorship, SJMF raised over $75,000 and donated $40,000 to Make A Wish. SJMF's donation grated the wishes of 8 young children; sending them on trips to Disney World and more.